FAQs
What's the difference between Heavyweight Cutlery, Mediumweight Cutlery, Lightweight Cutlery

?
These plastic utensils have a greater density and strength. This makes them feel heavier, therefore giving your customers a greater sense of quality and value. Since Heavy Weight Cutlery is denser (usually made from Polystyrene), it is also ideal for tougher and heavier foods, such as meats and pastas. It portrays a much higher image to the customer.

This Cutlery in contrast (usually made from Polypropylene) has a lighter density than its heavy weight counterpart. Since they don't have quite as weighty a feel, they won't necessarily convey that same sense of quality to your guests. However, since they have a lighter density, Medium Weight is a more cost effective choice.
Medium Weight Cutlery can be used for most food items simply that they are not so appealing as the heavyweights.
Usually 5" long are used for coffees or very easy pick and eat items such as diced fruits, salads or custards and soft ice cream.
How do you know which cutlery to choose?
When trying to decide what cutlery would be the best for your establishment, take into consideration what feeling and atmosphere you would like to convey to your customers, as well as the different kinds of food that your menu is comprised of.
What are JUMBO and GIANT straw sizes?

Should you open an account?
An account is not necessary for any type of online orders, customized orders or full trailer orders. However, opening up an account has several benefits for online orders, including your saved information for shipping and ordering. Your information is guaranteed to be safe and secure. The account also sends a newsletter along with seasonal promotions and new products from time to time. Along with the following:
Check out faster

Save multiple shipping addresses

Access your order history

Track new orders and a REORDER button option.

Save items to your wish list

Customer Loyalty Program that gives $1 for every 100 Points (Each Point = $1 Purchased)
How should you open an account?
An account is fast and simple to set up. There are two ways:
a) You can click on the My Account button on the top of the site. This will immediately take you to the sign up area. If you already have an account, then all you need to do is enter your username and password for immediate Access. If you are creating an account, then you can click on the CREATE ACCOUNT button.
This will take you to a page where you can add your personal detail and shipping details. Then Click CREATE MY ACCOUNT at the bottom of the page. That is it, you have created your account and made your ordering process quick and easy every time.
b) While shopping, you can go to your shopping cart area and when you are ready to finish your online order, select the PROCEED TO CHECKOUT button. This will give you the option to "proceed as a guest" or ""register an account". By selecting the register an account, you will find a page that allows for your personal details and shipping details. Then click CREATE MY ACCOUNT at the bottom of the page and you are done. Congratulations, you have created your own personal account and will receive all the benefits for online orders.

c) Our Customer Loyalty program should reflect automatically when it comes to earning Reward Points. Simply create an account, make your purchases and you will see them reflected in the "Rewards" icon on the bottom left corner of the website. Keep earning cause the points add up with our 100 Point = $1 system (shipping not included). Your business matters to us.
Where do I enter my coupon code or gift certificate?
You can enter the coupon code or gift certificate at the Cart or Checkout level. If you are at the Cart simply click on the COUPON CODE OR GIFT CERTIFCATE orange text and enter the code. If you are already at the Checkout page there is Summary Page on the right. Look for the Coupon or Gift Certificate text in orange and click on it. Enter the code and select the APPLY button.
How do i redeem my Reward Points?
Log into your customer account. Navigate to the store, cart or checkout sections and you will see the blue "REWARDS" icon on the bottom left of your screen. Clic on it to see your available points. Clic on "Ways to Redeem" and then on "Redeem".
Select how many points you wish to redeem and you will then be awarded a discount code. Clic the apply button to use this code on your current order (discount will be applied on checkout automatically) or copy and save this code to use on a later date. Simple and Rewarding!
Our Shipping Options are the following:
Warehouse Pick Up (Only at Rosenberg, Texas) -

This option is only for customer that are picking up their product at the Rosenberg, Texas Warehouse or Prefer to use your own shipping carrier account.

UPS Bulk Order (UPS® Ground) OR UPS Single (UPS® Ground) -

This option is for UPS ground and takes approximately 5-7 business days for shipping. A standard option for most customers.

Bulk Flat Rate Shipping (5-7 Business Days) -

This option is a LTL (Less Than truck Load) flat rate which adjusts to volume and can offer better rates than UPS with large volumes. Takes approximately 5-7 business days for delivery.

UPS Bulk Order (UPS 2nd Day Air®) -

This option is for customers that need their product as fast as possible and takes 2 days for shipping but costs extra.
How can I Re-Order products?
Once you log in to your account, choose which order you would like to repeat. Select all the products you wish to include in this new order and then scroll down to ACTIONS where you will find the RE-ORDER button. You can include more products in this order by adding them to your cart before check out.
How can I be sales tax exempt on my Order?
In order to be exempt on sales tax you would need to send us your tax exempt form in your order notes or via email through our Contact Us page after you have placed your order. Once we receive your tax exempt form, we would refund the tax portion of your order immediately.
What is Polypropylene (PP) & Polystyrene (PS)?
PP = POLYPROPYLENE PLASTIC - STIFF AND WILL NOT BREAK (GOOD FOR KIDS).
PS = POLYSTYRENE PLASTIC - STRONGER, VERY CRISTAL LOOKING BUT WILL SNAP OR BREAK (NOT RECCOMENDED FOR KIDS).
Should our PET food containers be used in a microwave oven?
No. These should not be placed in the microwave. However, they can handle hot and cold foods.
What does "GRA certified" mean?
Wow Plastics' Cake Domes, Clam Shells, Round Containers, Nacho Trays, and Salad Bowls are made with 100% post-consumer plastic and meet the Green Restaurant Association's rigorous product certification standards. These products have been vetted for their environmental accuracy and can earn a restaurant 2.5 GreenPoints™ towards becoming a Certified Green Restaurant®.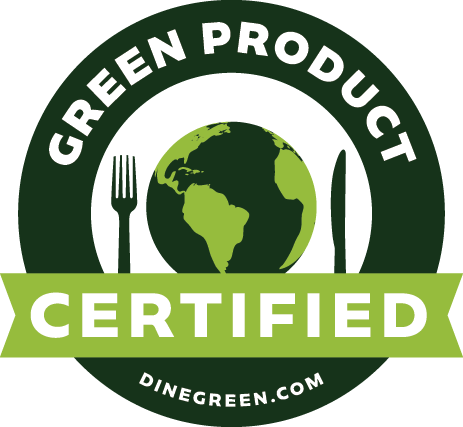 The Green Restaurant Association is a national non-profit organization that provides the only official Certified Green Restaurants® mark in the country. For 28 years, the GRA has pioneered the Green Restaurant® movement and has been the leading voice within the industry encouraging restaurants to listen to consumer demand and green their operations using transparent, science-based certification standards. With their turnkey certification system, the GRA has made it easy for thousands of restaurants to become more environmentally sustainable in a profitable manner. The GRA has been featured on CNN, NBC Nightly News, NPR, and in The New York Times, and The Washington Post.
For more information visit http://www.dinegreen.com
Will bulk orders save me money?
Yes - Your savings are Exponential. The more you buy, the cheaper your orders.
Check the table below:

How do I save on shipping?
Savings do not stop at case and order discount. IN MANY CASES, different products can be wrapped as one package with as many as 10 cases or more. This saves you money instantly and provides competitive shipping rates. With higher volumes, shipping cost is reduced, and that allows for even bigger savings. The more cases ordered, shipping charges can average out to as low as $3 or $4 a case or more. These are bulk shipment savings that you will see at checkout. Use our shipping calculator on checkout to see how your bulk shipment savings can build up fast.
*Shipping Rates depend on number of cases, case size, weight & location.
*Bulk Shipment Deals are reflected on Checkout
*Use our shipping calculator on checkout and find your best rates.
How much can my TOTAL SAVINGS be?
If you add up cases, shipping and pick up discounts can save you up to 25%. If you decide to choose products with big blow out sales found in all product categories then your savings can pass 50%. These savings are big and beyond any competition. Shop around, compare and see for yourself. FULL TRAILERS can be quoted at factory prices and save you 35% above regular sale discounts.
Out of Stock Products / Restock Notifications
If a product is Out of Stock/Special Order you have the option to receive an automatic email notification whenever that particular product is available once again. All you have to do is enter your email address in the field below "Out of Stock - Receive In-Stock Notification or Contact Us to place a Custom Order". We will let you know when item is back in stock.
Otherwise send us an email for inquiries or Customized orders including product volume, color, presentation or product size and payment requirements. More info on Custom Orders Here.
How much can I order online?
You can order as many cases as you wish as long as there is available inventory. Pre-ordering is also possible. If you need a larger amount than the available inventory shown online please contact us and we will provide you with the additional product as soon as possible. Products can also be customized orders and may take approximately 1-2 months for delivery.
What about full trailer orders?
As you know, you can order as many cases as you want. If you are interested in ordering FULL TRAILERS we can quote factory prices and save over 35% or more, please contact us by phone or email to receive special full trailer offers and deals. These can be products from any of our online categories, which are already available for immediate delivery or ask for customized products.
If you have any more questions, don´t hesitate and please contact us. We will be more than glad to help you.